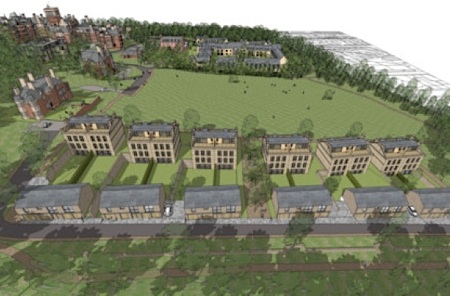 Proposals for the development of Craighouse Campus in Edinburgh were reported in the Scotsman today. The developers. Craighouse Partnership is proposing to build 116 houses on the site. A local campaign, Friends of Craighouse, has been opposing the proposals. I do not have a view on the proposals but was curious as to who owned the site.
It turns out that it is owned by Craighouse Ltd., a company incorporated in the Isle of Man (No. 006516V) and with its registered office at Fort Anne, Douglas, IM1 5PD, Isle of Man. The title is available here and a plan here. In a letter written by the developers, Sundial Properties to the Friends of Craighouse, they assert that this company is 100% owned by Mountgrange Real Estate Opportunity Fund. The Fund in turn is 90% owned by overseas investors.
This development adds to a growing list of property in Edinburgh owned by companies registered in offshore tax havens. I do not think it is acceptable that owners of land in Scotland should be allowed to record titles to land in the name of companies registered in tax havens. The Land Registration etc. (Scotland) Bill is currently going through Parliament and is the ideal opportunity to crack down on tax avoidance. I outlined the arguments in this post and have submitted evidence to the Scottish Parliament Committee.
Fergus Ewing, the Minister in charge of the Bill has indicated he is not interested in making any such provisions in the Bill. The Economy, Energy and Tourism Committee has, however, recommended in its Stage 1 report (paras 214 – 219)Â that the Scottish Government should consider options for cracking down on the scope for tax avoidance.