Future of the Crown Estate in Scotland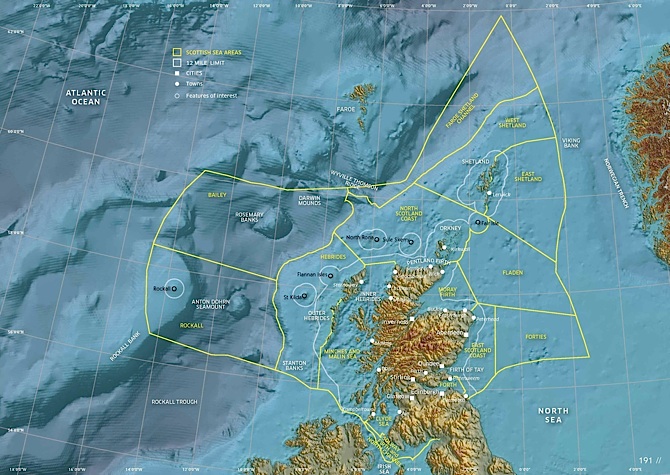 Today, the UK Government published its response to the final Report of the Scottish Affairs Committee's Inquiry into the Crown Estate in Scotland. The SAC Inquiry was the most detailed evidence-based investigation into how the Crown Estate Commissioners (CEC) operate in Scotland and whether the property rights and interests that comprise the Crown Estate in Scotland should continue to be administered by that particular body.
The report concluded that it should not and that the CEC's responsibilities for administering the marine and ancient rights of the Crown in Scotland should be terminated and devolved and further decentralised.
The UK Government has rejected these recommendations and, instead, said that Scotland can look after wild oysters and mussels if it likes and that additional ancient assets to the 25 transferred at no consideration in 1999 (Edinburgh Castle etc.) could be considered – such as part of West Princes Street Gardens in Edinburgh(1). King's Park in Stirling, however is off the agenda because Stirling Council have negotiated a purchase price! Presumably, had they not done so, King's Park (Scotland's ancient Royal Park), could also have been transferred.
What the report plays down (and the CEC has always conveniently ignored) is the fact that properties such as King's Park and the seabed are already Scottish public land owned by the Crown in Scotland. The CEC and the UK Government argue that the Commissioners should continue to be the arbiter of the fate of such places as the administrators of Scottish public land and the CEC have published details of how they intend to respond here. Others, including the overwhelming majority of respondents to the Scottish Affairs Committee Inquiry take a different view.
Time for Plan B.
(Background material to the recent debate over the future of the Crown Estate can be found under "Hot Topics/Crown Estate")
(1) Background to Princes Street Gardens can be found in Annex 8 of the Crown Estate Review Working Group report. My own transcript of the 1818 Agreement can be read here.