I am the evidence (cont.)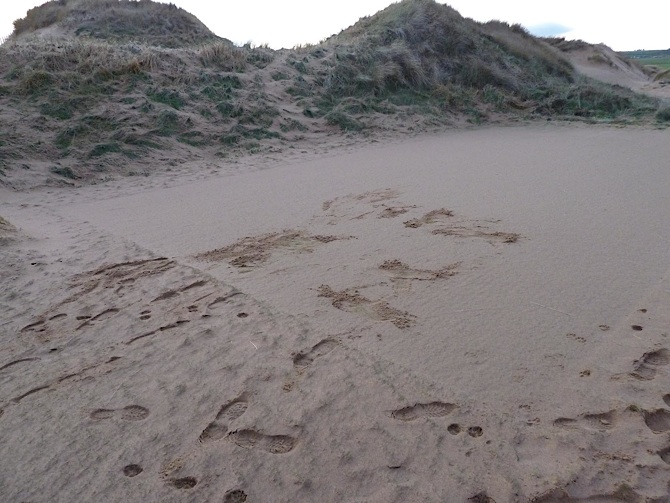 Further to my previous blog on the future prospects for Donald trump's golf course (scroll down to see it), I am delighted to publish some photographs which illustrate Point 2 – that the Menie dunes will keep moving. These photographs were taken by Sue Edwards in December 2011 and show sand blown onto the tees of the 5th hole. These are of course quite minor blows but there have been 3 similar events this year alone.
This follows erosion at Hole 3 which has involved engineering works to stabilise the green. Interestingly, the works were undertaken partially on land below the High Water mark – land which Trump does not own. I am making inquiries about what the Crown Estate Commissioners know abut this. Further details about this incident can be seen in paras 31-37 of this MEMAG meeting of 11 April 2011.