Private and Local Acts of Parliament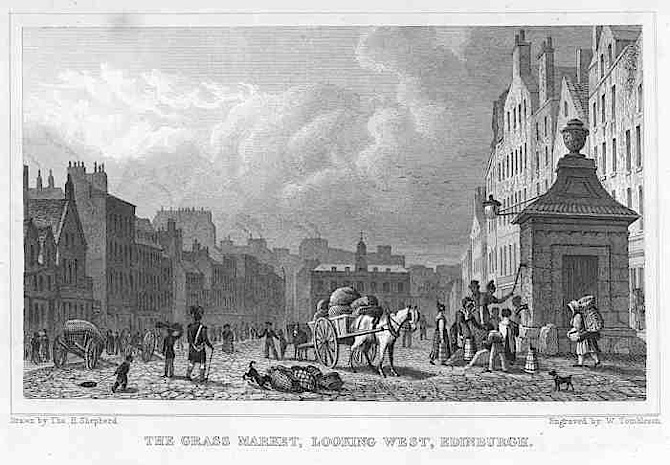 I was quoted in the Evening news yesterday as arguing that if the people of Portobello decide that Portobello Park is the best site for a new school, then the Court of Session ruling could be countered by a "Private Act of Parliament". Some confusion has arisen as to what I meant because of a difference between the terminology used by Westminster and Holyrood.
The UK has its own terminology. Private and Personal (the term used after 1948) relate to legislation covering private affairs. A list of the Acts passed between 1539 and 2006 is listed here. Local Acts are legislation promoted by an organisation in order provide specific powers to, for example, build roads, railways canals, harbours etc. A full list since 1797 can be found here. The Scottish Parliament calls all Private, Personal and Local Acts "Private Acts". Further details can be found here.
Over the years, a number of Local Acts have been passed dealing with the affairs of Edinburgh. Many of these are relevant to the debate over the Waverley Market with clauses dealing in great detail with the use and function of land in the city. Other clauses deal with the display of registration certificates for hairdressers, ear-piercers and electrolysists (Section 18 of City of Edinburgh DIstrict Council Conformation Act 1991). Section 22 of that Act deals with buildings in certain parks in Edinburgh.
This is the kind of legislation that could be used to permit the construction of a school in Portobello Park. For interest, I have included links to some extracts of these Local Acts (which relate to Waverley Market).
Edinburgh Corporation Order Confirmation Act 1933 includes s.278 permitting the Council to make alterations to the Waverley Market including very precise measurements (not be at a greater distance than 880 yards – s278(2))
Edinburgh Corporation Order Confirmation Act 1967 which includes the provision in s.145 that "The markets and slaughterhouses shall cease to form part of the common good." This is an example of legislation over-riding centuries of case law on the definition of common good.
City of Edinburgh District Council Confirmation Act 1991 referred to above.
National Galleries of Scotland Act 2003 which repealed the restriction contained in s.22 of the 1991 Act (referred to above) relating to Princes Street Gardens.